It's time for another round of Treat Yo Self! Since we got our tax return at the beginning of this month, I'm having to REALLY hold back with my indie shopping. I want all the things! Full disclosure: there are some affiliate links below. Purchasing through those links earns me a small commission, which pays for costs here on the blog. Also – that fabulous art in the header is courtesy of the one and only Liana Kangas – check out her awesome art!

I've already made one indie order and received it:
New shirts from Jordandene! I'm sure many of you know and love Jordandene's fantastic line of pop-culture inspired shirts, and I've been lusting after them for ages. And now, I finally have some! I snagged myself two new tees – "I Solemnly Swear I Am Up To No Good" and "I Know My Value".
I absolutely love these shirts. They are so comfortable and soft. Plus I love that they are a more subtle nod to fandoms. Definitely my two new favorite things to wear!
My second purchase this month is a new, quarterly subscription box! It's called The Bee Box, and it's aim is to provide a little art and beauty to your life! Supporting other artists, plus cute stuff at my doorstep?! I'M IN!
Each box contains artwork from Kirsten Winkelbauer of Winklebee Illustration. I found her on Instagram recently and adore her work. When I saw that she was launching a new subscription box that would feature art from her, along with other cute things, I knew I had to have it. I signed up for a full year, which averages to $15 a quarter. I love that it's so affordable! The first box will ship out in June, so there is still plenty of time to sign up. I can't wait to see what's in the first one!
And lastly, I've been lusting after earrings again this month. I did end up ordering a pair from Favoring Brave last month, and I LOVE them! Here are some pairs I've been eyeing for March.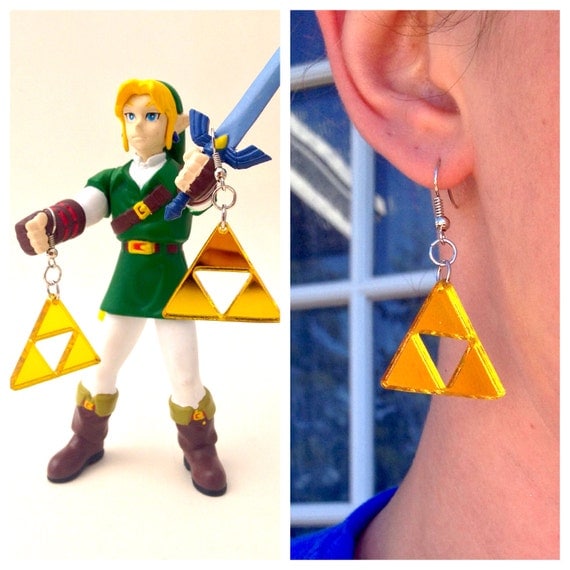 Triforce Earrings from Geek Star Costuming! I also somehow don't own any Zelda themed jewelry, and that's just not acceptable. I love how shiny these acrylic earrings are!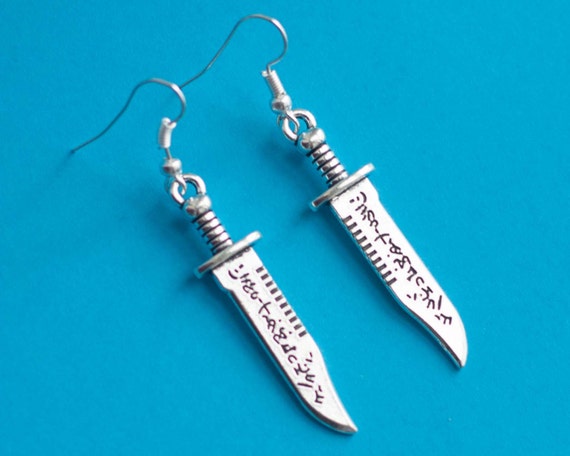 I freaking LOVE these Supernatural knife earrings from Pimp Your Geek! Definitely need them in my life.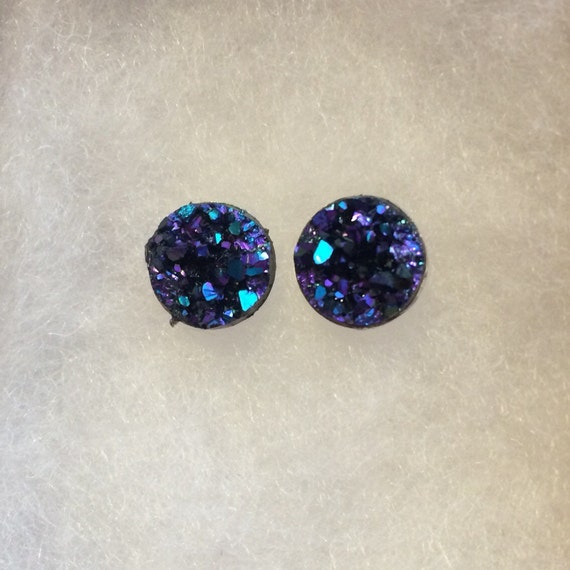 These stud earrings from Live Love Boutique are simple but completely gorgeous. I own mostly dangle earrings, so I'd like to add a few new studs to my collection. (Heh. Mind in gutter.)
I've actually done a fair amount of real world shopping this month too. (Thanks tax return!) I splurged on some new running sneakers which I completely adore. I say splurged, but there were actually needed. My old pair were about five years old and the sole was detaching from the right shoe. I also got some new jeans and the cutest new dresses which were a total unnecessary splurge that I absolutely don't regret. TREAT YO SELF!
What are you going to treat yo self to this month?
Save