I didn't really plan on not posting much last week, but that's what happened. I'm kind of in limbo with my blog right now in that I have a lot of ideas of where I want it to go and the look I want, and yet I haven't had the time or made the time to implement any of it. Therefore I feel like I'm chugging along a bit uselessly right now, churning out posts in a space I wish were different. But, since this blog isn't for profit or anything other than a hobby I enjoy, I'm not letting myself stress about it TOO much. I'll get this place to where I want it eventually! Moving on to the point of this post – currently in October things are pretty great! Read on for the details.
Watching: I'm finally taking some time to catch up on my Netflix shows! I'm now caught up on New Girl, Call the Midwife, and American Horror Story. AHS: Hotel was SO WEIRD but I actually kind of loved it. It had a lot of Murder House vibes and it was nice to see the show have some of it's roots back in it. I've heard good(ish) things about Roanoke so I'm hopeful for it!
Reading: The Raven Cycle books. I am in love. This is definitely going to be my absolute favorite YA series (not counting Harry Potter…I mean Harry Potter is just in it's own category of wonderfulness.) I'm just starting Blue Lily, Lily Blue, and I can't wait to dive in. Sadly, The Raven King, the fourth and final book, is only out in hardcover. I have all the other books in paperback. SIGH. Therefore I'm left with the choice of waiting to read the conclusion until it is released in paperback, or having a series of books that don't match. UGH. (Sidebar: How beautiful are those covers?! I swoon.)
Listening: I've actually been really loving my Creative Juice Pandora station lately which is about 98% piano music. Most of it is classical, but there is some more modern stuff thrown in. Now that I have a lot of time for podcasts, I actually need some new ones since I run out of things to listen to! I'm open for suggestions – what are your fave podcasts to tune in to?
Making: Commissions! Currently, I've got a large graphite commission that is filling my time and it feels so good to do a graphite piece again. I used to work exclusively in graphite pencils, so working with them feels so familiar and cozy. The piece has to be kept under wraps for now, but I'll share it when I can. I'm also working on staying caught up with Inktober. I just got caught up, and then fell a day behind again, oops.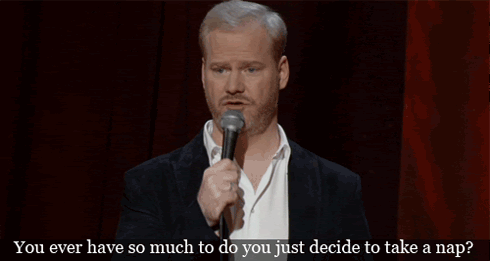 Feeling: Okay. The end of the year always brings a lot of anxiety to my brain. It is the busiest time of year for me & my family, and I end up with so much on my plate. I have oodles of projects right now between commissions, personal art, our Halloween costumes, planning my partner's birthday, planning my daughter's birthday, and yes, thinking about Christmas shopping. I end up thinking about all I have to do all at once as opposed to taking it a step at a time, which kicks in the anxiety. I'm learning to identify the behaviors I have that means I'm letting anxiety rule more than it should, and taking measures to keep it under control. So far, it's going alright.
Planning: Um, everything listed above. Mainly my daughter's birthday party. She's having a Pokemon themed party and I'm starting to list out ideas for things like decor, food, games, etc. I even made a Pinterest board for it, woo!
Loving: All things fall. Sweater weather every day. My house filled with fall scented candles. Making art every single day. Bath season. Our road trip to Boston. Going to Lush for the first time. New comics. My Instagram feed filled with glorious Inktober art. Planning game nights with friends.
What would your Currently in October look like?
Save
Save