For my second installment about art books, I wanted to chat about collections from single artists or illustrators. Having a book full of work by an artist I admire is wonderful. It's a little source of inspiration right at my fingertips. And in many cases, the books are put out directly by the artists themselves (as opposed to a publishing company) so the purchase will greatly benefit the artist! Below I'm sharing the books I currently own, plus the ones I'm lusting after. Heads up – some of the links in this post are affiliate links. Any money earned via affiliate links covers the cost of running this here blog.

These two Juicy Ink books are my most recent additions, and they feature the art of Victoria Gedvillas. I am absolutely in love with the way she uses Copic markers. I find her work to be so soft, delicate, and feminine, and it is stunning.
Juicy Ink is filled with fully rendered illustrations, and even a tutorial on her Copic process in the back (which I ate up the minute I got this book in my hands!)
Juicy Ink Exclusives is a bit smaller, and contains a lot more of her sketched work, with a few fully illustrated pieces tossed in as well. Both are lovely, and I love seeing how the sketch evolves into a finished piece.
I've been a long admirer of Todd Nauck's illustration work, despite not being a huge Spider-Man fan which is what he is best known for. His bold lines and colors just wow me, and I couldn't resist snagging a copy of his color sketchbook, RED, when I had the chance to meet him at Boston Comic Con last year.
It's packed with full color illustrations (a few sketches too!) with a variety of super heroes. It's so wonderful to flip through, and a great example of posing and exaggerated anatomy. He has another book, Sketchbook Vol. 1, that I want to snag as well. Both are available for purchase on his website!
This next book was a fantastic Kickstarter find by my hubs. He knew of John Avon's work via Magic the Gathering and the illustrations he's done on cards. We both jumped at the chance to back the Kickstarter for his beautiful art book, The Art of John Avon: Journey's To Somewhere Else.
I am always floored by landscape work as it's something that completely eludes my skill set, and John Avon's fantasy landscapes are just stunning. I've flipped through this book multiple times to drool over the art. The book has many pages that show each piece from the base concept to the finished product and I love it; I love seeing the process of getting from A to Z.
As for books I'm lusting after, The Art of Loish tops the list and lucky for me, I won't have to wait much longer before it's mine! I backed the Kickstarter for this book and absolutely can't WAIT to have it in my hands. I've been following Loish's work for close to ten years thanks to DeviantArt and being able to flip through it and see her process is going to be such a treat.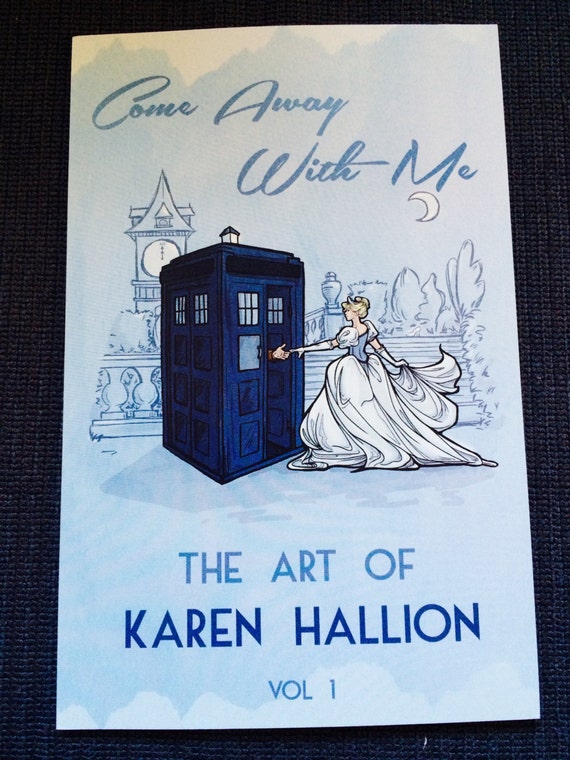 The Art of Karen Hallion is high on my list. Her work is just lovely, and I really adore that she's created her own signature style with each piece of fanart she makes.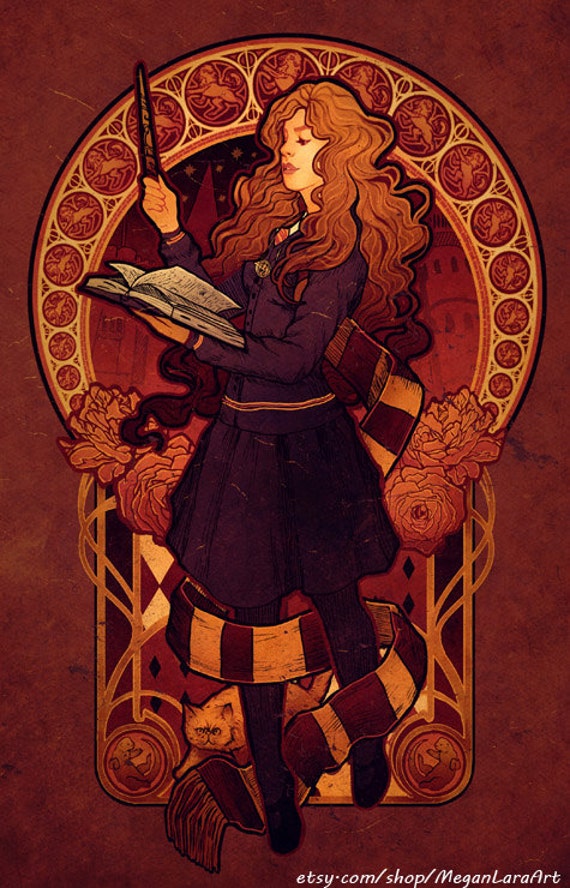 This last one is definitely a wishlist item because it doesn't actually exist yet! But I so want Megan Lara to come out with an art book I can throw all my money at. Her work is just so lovely, combining fanart and art nouveau (one of my all time favorite art styles) and I just adore all that she does! I already own t-shirts, prints, and bookmarks featuring her work, and I'd love to have an art book in there as well!
To wrap up, I'll leave you with some Instagram accounts of some spectacular artists so you can soak in all their glorious art. I wish each one had art books I could buy! Enjoy!
Glenn Arthur
Martin J. Abel
Jessica Jorgenson
Bea Alvarez
Anna Cattish
Brian Kesinger
And if you like, check out my previous Art Books post, all about video game art!
Who are some of your favorite artists and illustrators? Do you own any art books for specific artists?