Yeah, yeah, it's Saturday. This is what happens when you have a busy week and for some reason think you already scheduled a post, when in fact it wasn't even finished being written, let alone scheduled. Way to go brain.
Anywho, I'm excited to be joining in with 5 Fandom Friday again! It's been a long time for me and while I won't be joining every week, I'm happy to hop in when the prompt strikes. I feel like this week's prompt may make me some internet enemies, but hey, we can't all love everything! Here are the top 5 fandoms I tried and just couldn't get into.
#1. Once Upon A Time
UGH THIS SHOW. I have tried starting it on multiple occasions and just don't get why people love it. It does nothing for me.
#2. The Walking Dead
Yet another super popular show that I don't like! And honestly, I was really surprised at my dislike for it, because I absolutely LOVE zombies and (most) zombie related things. But this show rubbed me the wrong way from basically the opening scene. Seriously, I never bought the idea that Rick miraculously survived in that mattress-barricaded hospital room while everyone else in the building died. Nope. I couldn't get past it. And in the next few episodes, I feel like people kept making the dumbest decisions and I just got annoyed. I made it through five episodes before quitting.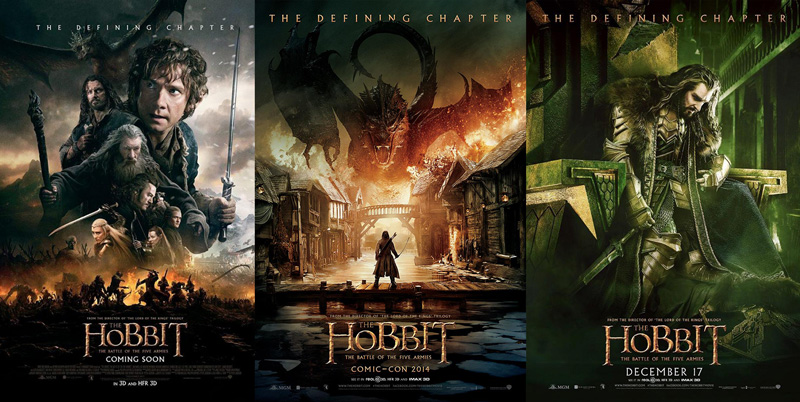 #3. The Hobbit (movies)
Let me start this off by saying I was freaking obsessed with the Lord of the Rings movies when they came out back in my high school days. I had posters, and action figures, and drew all the characters a million times in my sketchbooks. So when they announced The Hobbit as a movie I was so excited! And then they announced it as a trilogy…at which point I became skeptical. I mean, The Hobbit is a short book, and really more of a children's story, so why three movies?? It just felt like money grubbing. Then I saw the first one in theaters. And pretty much wanted to walk out. I was so unimpressed, by so many things I won't rant about here. I never bothered seeing the second or third, and don't have any interest in either.
#4. Buffy
I have no dislike for Buffy at all, I just completely missed the boat on this show. I didn't have cable when this show started, and just never ended up seeing it anywhere. I know I can stream it now, and while I love vampires I just don't see myself falling head over heels for it. I barely have the time to keep up with the current shows I like, so Buffy will have to remain something I just missed out on.
#5. Star Trek
I grew up watching a lot of Star Trek since my dad is a giant sci-fi geek. And it never did anything for me back then. (I actually used to really dislike sci-fi – high fantasy all the way! – until Farscape came out. I LOVE THAT SHOW, and it opened the sci-fi doors for me.) I've seen both the new movies, and while I liked them well enough, they definitely didn't make me crazy about Star Trek. They're enjoyable, but overall it's a show/franchise I'm pretty 'meh' about.
5 Fandom Friday is hosted by The Nerdy Girlie and Super Space Chick – check em' out!